Posted By:

MC87SS
Florida BBQ 2014 {April 12th} -

02/13/14

01:04 AM
Ok everyone its that time of year again!
Date is Set for April 12th 2013.
This event is open to all generations of Monte Carlo's & ElCamino's.
BBQ "13" had 7 Monte's & 16 people for breakfast with another 2 Monte's later in the day at my place for BBQ.
There was a write-up in the monthly newsletter for the Tallahassee Region Antique Automobile Club of America.
Page 1: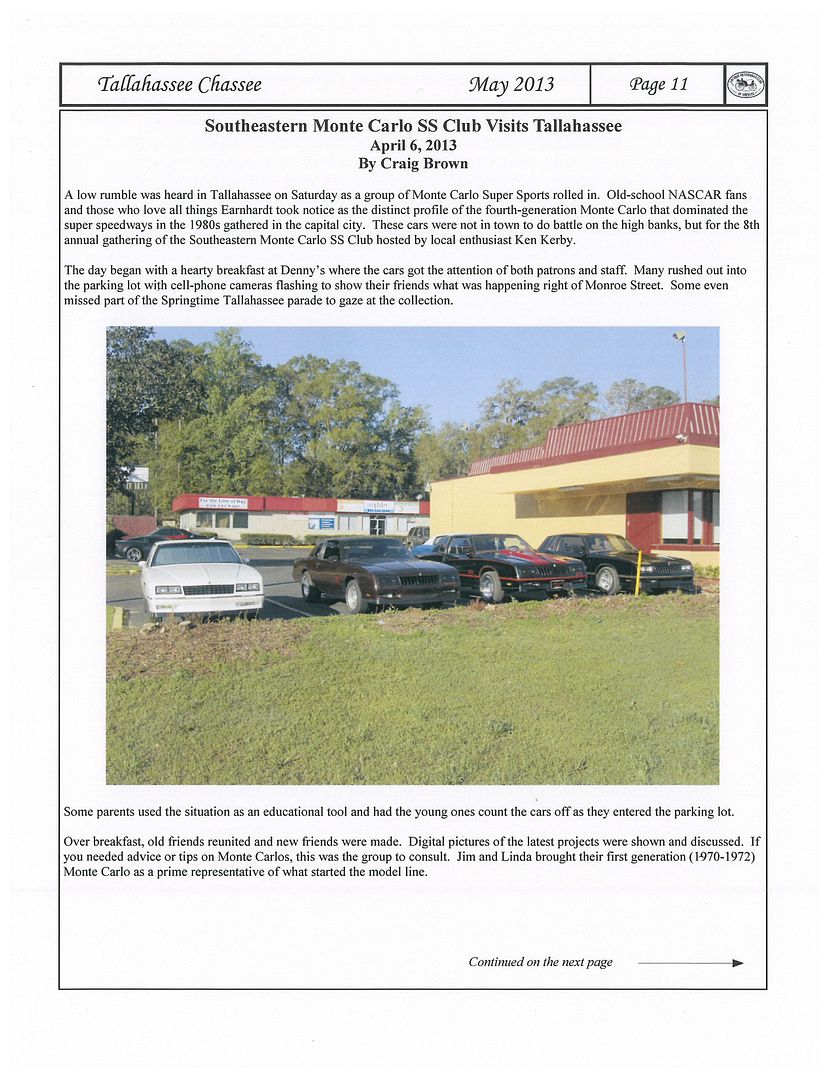 Page 2:
Page 3:
Page 4:
We decided to keep it simple again this year and have a good old fashioned BBQ.
As always i will supply the food and just ask for a donation of what ever you feel the food was worth or what you can afford.
As always we start with a good breakfast,Denny's treated us right last year so lets do it again this year.
9:00 AM @
Denny's
2690 N MONROE ST
TALLAHASSEE, FL 32303
Phone: (850) 523-4491
http://locations.dennys.com/FL/TALLAHASSEE/248652/
Some asked for a little upgrade on the lodging location. I am working with a location and hope to have everything finalized this week.