Posted By: jac1599
CS144 Alternator Conversion -

10/16/07

02:00 AM
CS144 Alternator Conversion
___________________________________________________________________
Tired of 85 to 95 AMPs of power? Well this simple swap will get you 140 AMPs of juice to power most everything any regular driver will need. With my aftermarket CD player (no subs), headlights, A/C, and wipers going, I am still hitting over 12.5 volts. With my old SI alternator I was lucky to hit 12.5 with nothing on!
___________________________________________________________________
Supplies
CS144 Alternator - you can get these from any parts store if you ask for an alternator for any of the following:
(1994-96) Buick Roadmaster 5.7L
(1993-96) Cadillac Fleetwood Brougham (RWD) 5.7L
(1993-96) Chevrolet Caprice 4.3L, 5.7L
(1995-96) Chevrolet Impala 5.7L
(1992-95) Chevrolet Lumina APV Van 3.8L
(1992-95) Oldsmobile Silhouette 3.8L
(1992-95) Pontiac Trans Sport 3.8L
AC Delco part 10463338.
Picture - CS144 alternator:
Wiring harness/adapter - if you have a parts store that knows anything you should be able to go in and ask for an "SI to CS conversion harness" otherwise just go to the dealer and ask for:
Delco 8078/GM 12102921 if you have a volt gauge or
Delco 8077/GM 12083462 if you have an "idiot" light.
Picture - Wiring harnes (8078) (note the resistors in the wires)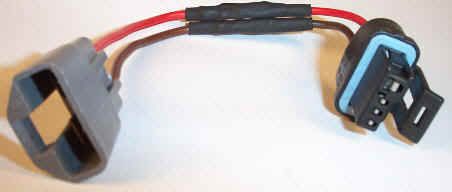 Optional:
Alternator bracket kit - I've read many reports about the CS alternator not fitting properly so that the user is not able to tighten the brackets all the way. In my install I was able to install everything perfectly with no fit problems at all. You can go chrome universal (Spectre or Mr. Gasket)
Picture - my stock bracket: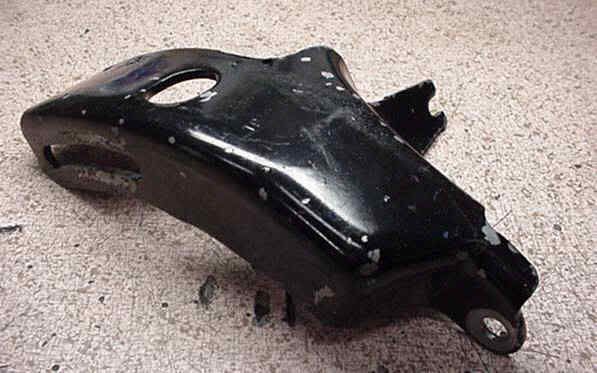 Picture - Chrome bracket: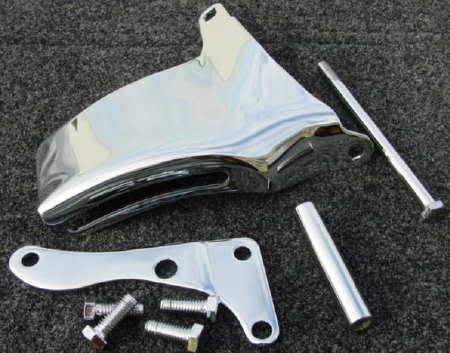 _________________________________________________________________
Directions
1. Unhook negative battery cable.
2. Loosen alternator and remove belt.
3. Remove alternator.
4. Change alternator pulleys if necessary (use an impact wrench)
5. If you are using the stock brackets, the arm on the lower bracket will not bolt on to the alternator. That is OK. The lower bracket is used just to support the weight of the alternator. Simply loosely attach the top of the alternator so you don't have to hold it up. Next put the lower bracket in between the block and alternator, slip the long bolt through and tighten into the original hole on the block.
Pictures - lower bracket:
6. Loop belt around all necessary pulleys and back around alternator pulley.
TIP
: Use the best belt you can find. When I first did this swap, I used a 5 dollar belt. Every time my alternator kicked in my belt would squeak for a few seconds. I went back and got a Gates belt (23 bucks) and no more squeaks.
7. This is easiest if you have two people. The CS style alternators are meant to be in cars that have serpentine belt systems so the top hole is not threaded like the stock alternator. You will need a big bolt and a big nut (I don't know what size specifically is needed, I just found something in my garage). Next pull back on the alternator and have your buddy tighten the nut/bolt with two wrenches.
8. Plug in wiring harness and reconnect the tickle/trigger wire.
Picture - Wiring harness:
9. Reconnect battery wires.
Picture - Final install: